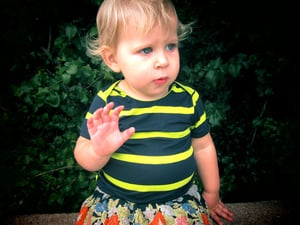 $

28.00
spot your little robot right away when she's wearing this stripe tee! it's bright and punchy and pops with any spring printed bottom.
made from a super soft cotton blend. little ones will love to wear....
(mine do)
mini mixie
made in california!
made with love!
xoxo
cotton blend yarn dye (not printed)
these sweet little creations are the dream of a mommy who has been collecting bits of vintage fabric for years. fabric in quantities too small for her mixie label but just perfect for this tiny collection!